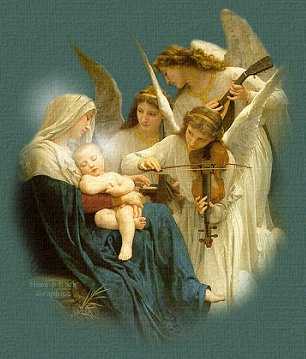 IF I NEVER MET YOU
IF I NEVER MET YOU, I WOULD NEVER HAVE SEEN BEAUTY
IF I NEVER MET YOU, I WOULD NEVER HAVE FOUND LOVE
IF I NEVER MET YOU, I WOULD STILL SEE THE PAIN OF AN ADOPTEE
THE BIRDS WOULD NOT SING IN MY GARDEN
THE GARDEN WOULD HAVE NO HOPE
I WOULD NOT SEE, I WAS HERE FOR A REASON
I WOULD ONLY SEE SADNESS
THERE WOULD BE NO STARS
THE SUN WOULD NEVER SHINE FOR ME
OR TELL ME WHERE YOU ARE
IF I NEVER MET YOU, I WOULD NEVER FIND HOPE
GOD WOULD NOT SMILE BECAUSE I LACKED A HEART
IF I NEVER MET YOU, I COULD NOT SEE I PLAYED A PART
IN HEAVEN I WAS MADE
NOW, I CAN SEE ANGELS IN MY DREAMS
I FEEL YOUR LOVE IT IS ALL A PART OF ME
WHEN I LOOK AT YOU, THERE IS BEAUTY IN THE CLOUDS TO SEE
I REALIZE NOW, WITHOUT YOU IN MY LIFE
I WOULD NEVER SEE THAT I HAVE GOODNESS IN ME
GOD THANK YOU FOR GIVING ME A SOUL
I NOW KNOW WHERE TO GO
MY GOD YOU ARE THERE
YOU GAVE ME WHISPERS IN MY HEART
WHEN I WAS IN DESPAIR
LINDA ANN HENRY
DO YOU REMEMBER ME
THE PEOPLE'S POET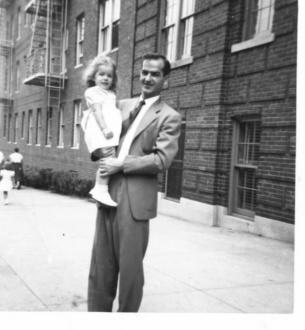 CAN YOU KEEP A SECRET
CAN YOU KEEP A SECRET
THERE ARE THINGS I MUCH NOT ASK
HOW CAN I HELP IT
THEY ARE PART OF MY UNKNOWN PAST
ARE YOU A PART OF ME
AM I A PART OF YOU
I LOVE YOU BUT I WONDER
WHO'S NAME DO I COME UNDER
CAN YOU KEEP A SECRET
FROM SO LONG AGO
JUST WHO IS MY MOTHER
DOES ANYBODY KNOW
I AM A SECRET
I LOOK BEYOND MY SIGHT
I WISH I KNEW JUST WHO I AM
I WISH IT WITH ALL MY MIGHT
CAN YOU HOLD MY HAND
CAN YOU HELP ME STAND
WHY IS THERE MUCH I DO NOT KNOW
WHY DID YOU KEEP IT SO
CAN YOU KEEP A SECRET
I AM GROWN, I MUST STAY CALM
I WILL STAY WITHIN MY SOUL, I WILL LET NO ONE KNOW
I WILL NO LONGER CRY
HOW CAN I FOREVER MORE ASK WHY
LINDA ANN HENRY
DO YOU REMEMBER ME
THE PEOPLE'S POET
"LIFE CAN ONLY BE UNDERSTOOD BACKWARDS, BUT IT MUST BE LIVED FORWARDS"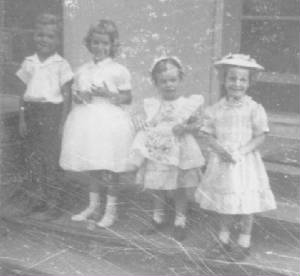 NOW I LAY ME DOWN TO SLEEP
AS I KNELT BY MY BED, THIS IS THE PRAYER I SAID
"NOW I LAY ME DOWN TO SLEEP
I PRAY O LORD, MY MOM WON'T WEEP
I HEARD HER CALL MY NAME TODAY
IT WAS JUST A WHISPER, THEN WENT AWAY
IN MY DREAMS I SEE HER CLEAR
I MAY NEVER MEET HER, YET SHE IS SO VERY DEAR
SHE NO LONGER REMEMBERS THE FAMILY SHE ONCE KNEW
I GUESS EVEN ME, SHE HAS FORGOTTEN TOO
AS I LAY ME DOWN TO SLEEP
HER SOUL MAY REST, AS SHE CLOSES HER EYES
IN MY DREAMS I WILL CARRY HER TO THE SKIES
JESUS, WANTED TO BLESS HER SOUL
MOM IS LOVE, THAT MUCH I KNOW
TO BE PART OF HER AGAIN
IS A GIFT, MY OWN SOUL SENDS
AS I LAY ME DOWN TO SLEEP
I SEE A DOVE, SWEETLY SINGING DEEP
A LOVE SONG I HAVE ALWAYS KNOW
MOM, IS MY TREASURE, THE GIFT SHE HAS SHOWN
THE TRUE BEAUTY, LIFE GIVES TO ALL
IF ONLY WE WILL ANSWER LOVE'S FIRST CALL
AS I FINISH THE LITTLE PRAY
I CAN GO TO SLEEP IN PEACE
MOM MAYBE MILES AWAY
BUT JESUS SENT HER LOVE TO ME THIS DAY
LINDA ANN HENRY
DO YOU REMEMBER ME
THE PEOPLE'S POET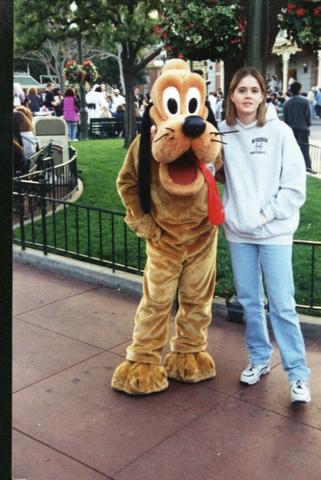 THE DISTANT STAR
THE STARS ARE OUT TONIGHT
THEY ARE SHINNING, OH SO BRIGHT
AS I LOOK, I SEE A DISTANT STAR
DEAR LORD, IT SEEMS SO FAR
I WISH I COULD PRAY TO HAVE WINGS OF MY OWN
I WANT TO HIDE , TO BE ALONE
IF I WENT TO THAT DISTANT STAR TO UNDERSTAND
WILL I FIND MYSELF SEE WHERE I AM
I WANT MY TEARS TO BLOW AWAY IN THE BREEZE
JESUS WILL YOU CATCH THEM PLEASE
YET, IF I WENT TO HEAVEN TODAY
MAYBE THAT DISTANT STAR WILL GO AWAY
WILL ANYONE MISS ME OR REMEMBER ME AT ALL
WILL I TUG AT THEIR HEARTSTRING, IF THEY SOFTLY
CALL
SHALL I BE FORGOTTEN WITHOUT MY NAME UPON A STONE
WILL I ALWAYS BE LEFT HERE ALL ALONE
BUT IF I GO TO THAT DISTANT STAR
THEN HEAVEN IS MY HOME
WITH THE LORD JESUS, I WILL NEVER ROAM
I WILL NO LONGER HIDE FROM MY MISTAKES
I ASK FORGIVENESS FOR THE COST I TAKE
I AM BLESSED WITH A GOD WHO FORGIVES MY HEART
HE WHO IS ON A DISTANT STAR
LINDA ANN HENRY
DO YOU REMEMBER ME
THE PEOPLE'S POET
I HAVE A REASON FOR BEING HERE
WHEN I WAS GETTING READY TO BE BORN
I, ASKED THE ANGELS IN HEAVEN
WHY WAS I, BEING SENT TO A LIFE OF UNKNOWN
THEY TOLD ME, IT WAS BECAUSE I WAS GOD'S VERY OWN
I WANTED TO LIVE FOREVER
AMONG THE SKIES SO BLUE
IT WAS SO PEACEFUL THERE, KNOWING I MUST LEAVE
MY HEART BECAME HEAVY TOO
GOD TOLD ME I MUST COME TO EARTH
BECAUSE HE HAD A SPECIAL PLAN
I KNEW IT WOULD NOT BE EASY
I MUST DO IT, BECAUSE IT WAS GOD'S COMMAND
SO I WAS BORN IN SORROW AND JOY
MY MOM WHO GAVE ME LIFE, COULD NOT GIVE ME WHAT I NEED
SO SHE GAVE ME TO MY MOTHER
WHO HELD ME TENDERLY
WHEN I WAS GROWN AND FOUND OUT MY FATE
I DID NOT KNOW HOW TO COPE
I WENT TO FIND MY FAMILY
I HAD A GREAT DEAL OF HOPE
I FOUND MY MOM HAD WANTED ME
THROUGH THE YEARS
MY SISTER AND BROTHER LOVE ME
THEY TALK TO ME THROUGH THEIR TEARS
I TALKED TO GOD AGAIN
AS I THOUGHT I WAS A BIG MISTAKE
WHY DID YOU SEND ME HERE
PLEASE TAKE ME BACK
BUT, GOD SENT ME AN ANGEL, SHE GAVE ME GOOD ADVICE
I NOW HAVE A REASON FOR BEING BORN, IT IS TRUE
I WILL HELP OTHERS
WHO ARE HAVING PROBLEMS SEEING IT THROUGH
SO I CRY WITH THE BIRTH MOTHERS IN SEARCH OF A LOSS THAT IS REAL
I HELP THE ADOPTED CHILD FEEL
WHO LOOKS FOR ANSWERS ABOUT THEIR PAST
THEY TOO ASK IF THEY HAVE A REASON FOR BEING HERE
AT LAST, TO CRY, I HAVE A PURPOSE
I WANT TO MAKE A MARK
"DO YOU REMEMBER ME"
IN THE SILENCE OF THE DARK
LINDA ANN HENRY
DO YOU REMEMBER ME
THE PEOPLE'S POET
AN ANGEL WATCHES ME SLEEP
THERE IS AN ANGEL WHO WATCHES ME SLEEP
MAY YOU BE THERE, IN SLUMBER
I KNOW SOMEHOW I WILL FIND PEACE
SAFE IN YOUR ARMS, AS I REST IN YOUR LOVE
I FEEL A BREEZE FROM THE ANGELS ABOVE
AS YOU HOLD THE ONE, THAT WAS GIVEN TO YOU
I DREAM, AND HOPE THEY ALL COME TRUE
YOU GAVE ME YOUR HEART AND YOU OPENED YOUR SOUL
NOW THERE IS AN ANGEL, WHO WATCHES ME SLEEP I KNOW
I MAY NOT SEE HIM WHEN I WAKE
YET, I FEEL YOUR HANDS IN MINE
WE WILL MEET IN HEAVEN, I PRAY
ONE DAY SOON, SOMETIME
LINDA ANN HENRY
DO YOU REMEMBER ME
THE PEOPLE'S POET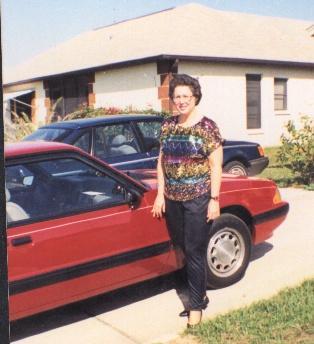 MAY I PRAY
MAY I PRAY THIS NIGHT WHILE THE STARS ARE OUT
MAY I CLOSE MY EYES AND SEE THE BEAUTY OF HEAVEN
CAN I WALK WITH THE LORD ON HOLY GROUND
MY HEART IS GOOD AND I AM KIND
DEAR JESUS MAY YOU BE MINE
MAY I PRAY WHERE NO ONE CAN SEE
I WANT TO TALK ALONE
JUST THE LORD AND ME
JESUS IS SO GENTLE. HIS LIGHT SHINES WITHIN
IF ONLY I MAY PRAY, THE LORD WILL LET ME IN
I CAN SEE JESUS SPIRIT, AS A DOVE
IT FLIES OVER ME FROM HEAVEN ABOVE
THERE IS MAGIC IN THE AIR
I FEEL IT EVERYWHERE
MAY I PRAY TO THE ONE I LOVE
WHO GAVE ME LIFE AND CREATED ME
I HOLD MY HANDS SO JESUS CAN SEE
HE IS GLAD THAT I WAS BORN
MAY I PRAY SO I CAN BE BLESSED
I FEEL JESUS LOVE AND HOLINESS
LINDA ANN HENRY
DO YOU REMEMBER ME
THE PEOPLE'S POET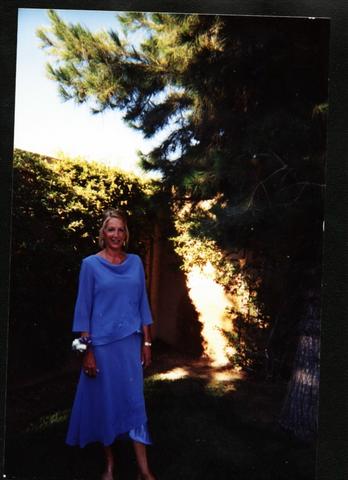 AN ANGEL GAVE ME VIOLETS
AN ANGEL CAME DOWN FROM HEAVEN
SHE HAD VIOLETS IN HER HAND
JESUS HAS BEEN WATCHING YOU
HE KNOW YOU CANNOT GET OUT
SO HE WANTS YOU TO HAVE THESE VIOLETS
HE KNOWS THEY ARE YOUR FAVORITE FLOWER
THEY SMELL SO SWEET, YOU CAN HOLD THEM IN YOUR HAND
JUST REMEMBER JESUS LOVES YOU AND HE UNDERSTANDS
WHEN YOU ARE LONELY AND YOU NEED SPECIAL CARE
I WILL BE YOUR MESSAGER, BECAUSE JESUS IS ALWAYS THERE
HE WANTED YOU TO COME TO EARTH AND LEARN HOW TO BE GOOD
JESUS WANTS YOU TO TURN THE OTHER CHEEK, BECAUSE HE KNOWS YOU WOULD
HE FEELS YOUR SUFFERING, HE HAS SUFFERED TOO
WHEN HE HOLDS HIS HAND OUT, YOU CAN SEE HIS BLOOD COME THROUGH
ONE DAY I WILL GIVE YOU WINGS WHICH WILL BE MADE OF GOLD
WE WILL FLY TO HEAVEN TOGETHER, AND JESUS WILL TELL YOU SO.
LINDA ANN HENRY
DO YOU REMEMBER ME
THE PEOPLE'S POET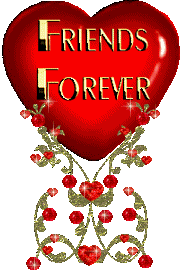 THE ROSE
I HAVE A BEAUITFUL ROSE
YOU HAVE ONLY TO COME AND SEE
IT WILL NEVER FADE
AS LONG AS YOU HAVE ME
THE SMELL REMINDS ME
OF THE LOVE WE SHARE
OUR LOVE IS. OH! SO TRUE
I WILL LIVE IN ETERNITY WITH YOU
YOU ARE MY ROSE
I SEE WITHIN MY HEART
WE ARE LOCKED TOGETHER
WE CAN NEVER PART
AS LONG AS MY EYES ARE WET WITH TEARS
WE WILL GO ON A HUNDRED YEARS
KISS MY CHEEK, MY HANDS, MY FACE
KEEP ME IN YOUR EMBRACE
YOU ARE NEVER FAR FROM ME
IF YOU LOOK AT YOURSELF, YOU CAN SEE
AS LONG AS I CAN FEEL YOU CLOSE
YOU ARE MY ROSE, THE ONE I LOVE THE MOST
LINDA ANN HENRY
DO REMEMBER ME
THE PEOPLE'S POET

THE GIFT'S
I HAVE TWO SPECIAL GIFT'S THAT tHE lORD KNEW I WOULD NEED
ONE IS OLDER, ONE IS YOUNGER, AND THEY BOTH LOVE ME
A FRIEND IS SOMEONE YOU TELL THINGS
THAT NO ONE ELSE WILL KNOW
BUT A GIFT OF A HEART IS SOMEONE I LOVE SO
TO BE GIVEN A TRASURE FROM THE LORD HIMSELF
IS MORE THAN JUST A FRIEND, THEY ARE PART OF YOURSELF
WHEN I MUSS THEM OR THEY GO TO SLEEP
I THING, WELL TOMOMROW, THEY WILL BE ON THEIR FEET
YOU WOULD NOT THINK A GIFT COULD COME IN A E-MAIL
I HAVE NEVER SEEN THEM, THAT IS TRUE
BUT THE BEAUITFUL THINGS THEY SHARE WITH ME
IS ALWAYS COMING THROUGH
IF I TAKE A LOOK IN MY MIRROR
THERE THE THREE OF US ARE
I KNOW HOW KIND AND LOVING
JUST LIKE A BRAND NEW STAR
YES THEY ARE ANGELS
GIVING ME THE SUN I NEED
THEY ARE A PIECE OF A PUZZLE
THAT FITS ME TO A TEE
LINDA ANN HENRY
DO YOU REMEMBER ME
THE PEOPLE'S POET
WRITTEN FOR MY TWO SPIRIT SISTERS HEARTWHISPERS AND CHEECHEE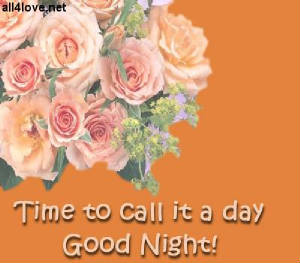 FOR THE LOVE OF YOU
NIGHT SKY IS SHINING
MOONLIGHT IS OUT
STARS IN THE HEAVENS
MY HEART BEATS THIS NIGHT
FOR THE LOVE OF YOU
I GAVE MY ALL
MY SOUL AND YOURS ARE ONE
IT WILL NEVER FADE
IN THE SETTING OF THE SUN
IF I COULD ONLY HOLD YOU
AND KEEP YOU NEAR TO ME
THERE WOULD BE SUCH HAPPINESS
ONLY MY EYES COULD SEE
MY LOVE WILL ALWAYS BE WITH YOU
IT CAN NEVER DIE
IF YOU LOVE ME
I THINK YOU MAY SEE TEARS IN MY EYES
FOR THE LOVE OF YOU
I WOULD CLIMB THR HIGHEST MOUNTAIN
WALK IN A LITTLE STREAM
YOU WOULD BE MY EVERYTHING
AT LEASE THAT IS WHAT IT SEEMS
IF YOU COULD TRY TO LOVE ME
AS I HAVE LOVED YOU SO
THEN THE RAIN COULD COME
AND WE COULD LET IT GO
HAPPINESS IS AROUND YOU
YOUR ARMS AND HANDS ARE MINE
IF ONLY YOU WOULD LOVE ME
I SO WANT TO MAKE YOU MINE
LINDA ANN HENRY
DO YOU REMEMBER ME
THE PEOPLE'S POET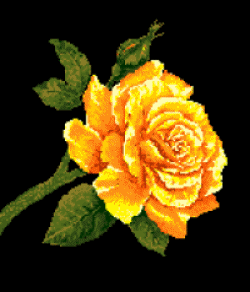 LOOKING THROUGH THE EYES OF LOVE
AS I AWOKE THIS MORNING
THE FIRST THING I SAW WAS YOUR FACE
I THOUGHT TO MYSELF "I AM LOOKING THROUGH THE EYES OF LOVE"
YOUR EYES WERE THE BLUEST OF BLUE
IT WAS AS IF I WAS LOOKING INTO HEAVEN
I WANTED TO HOLD YOU CLOSE
I WANTED TO TOUCH YOUR HANDS
YOUR STRONG ARMS , I KNOW I BELONG TO YOU
AS THE SUN GREW BRIGHTER
YOU SMILED THAT DEAR SMILE I HAVE KNOWN FOR SO LONG
AS I WATCHED YOU, IT WAS AS IF A GATE SWUNG WIDE
I THOUGHT "I AM LOOKING AT YOU THROUGH THE EYES OF LOVE"
WE WENT ON A PICKET, WE WERE YOUNG AND FREE
I PICKED SOME WILD FLOWERS FOR YOU
WE TALKED ABOUT HAPPY THINGS AND I LAUGHED
YOU STOOD UP AND FOR A MOMENT I COULD NOT SEE YOU BEHIND THE CLOUDS
YOU PULLED ME BY MY HANDS AND WE DANCED TO THE RADIO YOU BROUGHT
I SAID ALOUD "THIS IS WHAT LOOKING THROUGH THE EYES OF LOVE MUST BE LIKE"
YOU PUSHED MY HAIR AWAY FROM MY FACE
IT STARTED TO RAIN, AFTER , UP YONDER
I SAW THE RAINBOW OF HOPE
BEING IN LOVE CAN BE SO BEAUITFUL
A BUTTERFLY CIRCLED MY HEAD AND YOURS
A LOVELY CREATURE FOR THE BEST DAY OF MY LIFE
TOMOROW WE WOULD BE WED
IN THIS PARADISE FOR TWO
BOTH LOOKING THROUGH THE EYES OF LOVE
LINDA ANN HENRY
DO YOU REMEMBER ME
THE PEOPLE'S POET